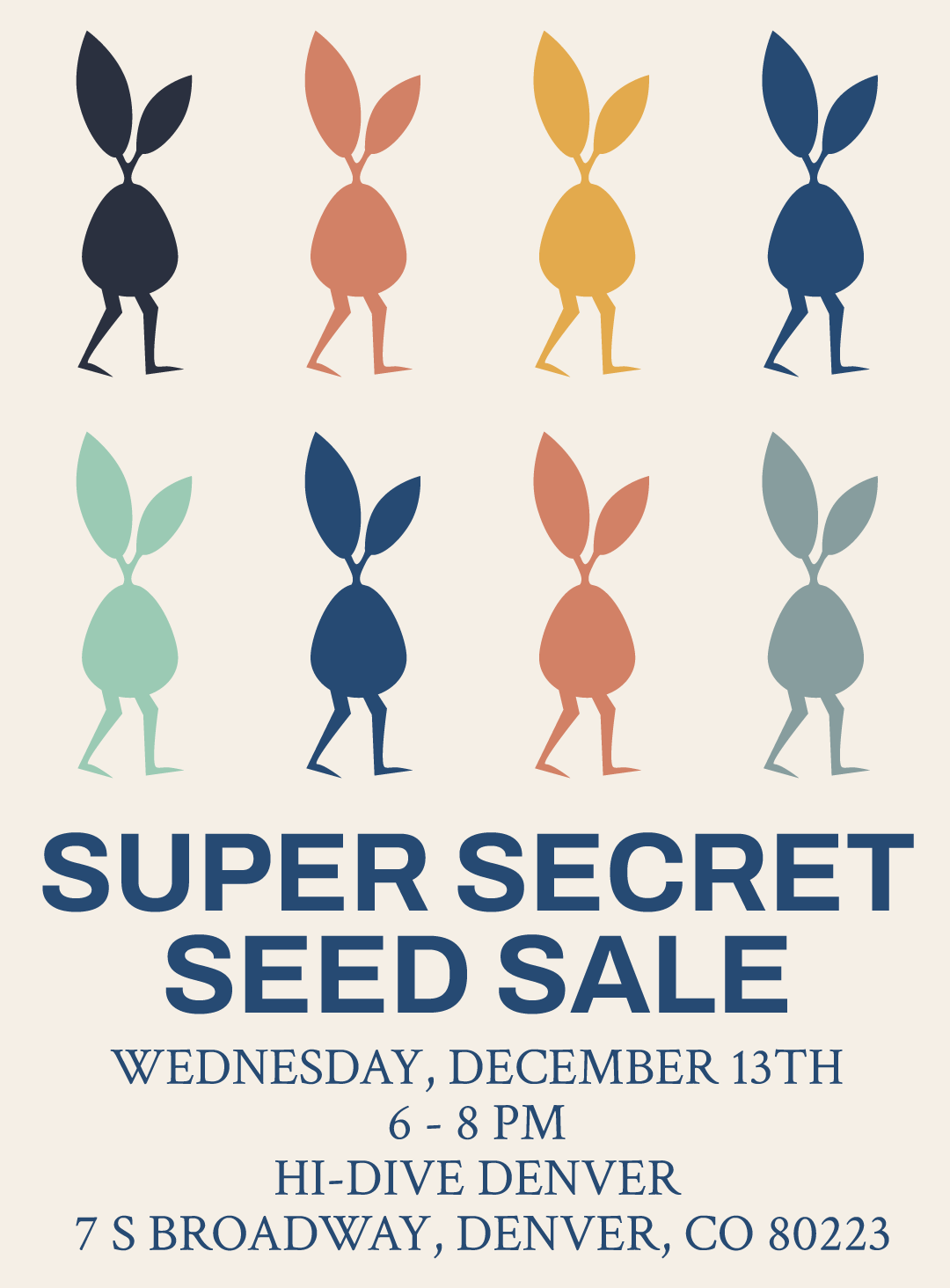 Let it sow, let it sow, let it sow...
Join us Wednesday, December 13th from 6-8 PM at Hi-Dive Denver on 7 S. Broadway, Denver, CO 80223 for a super secret winter seed sale.
As an OW insider you'll have access to our limited run native winter seed mix, which can be planted even with snow on the ground. 
We'll see you there!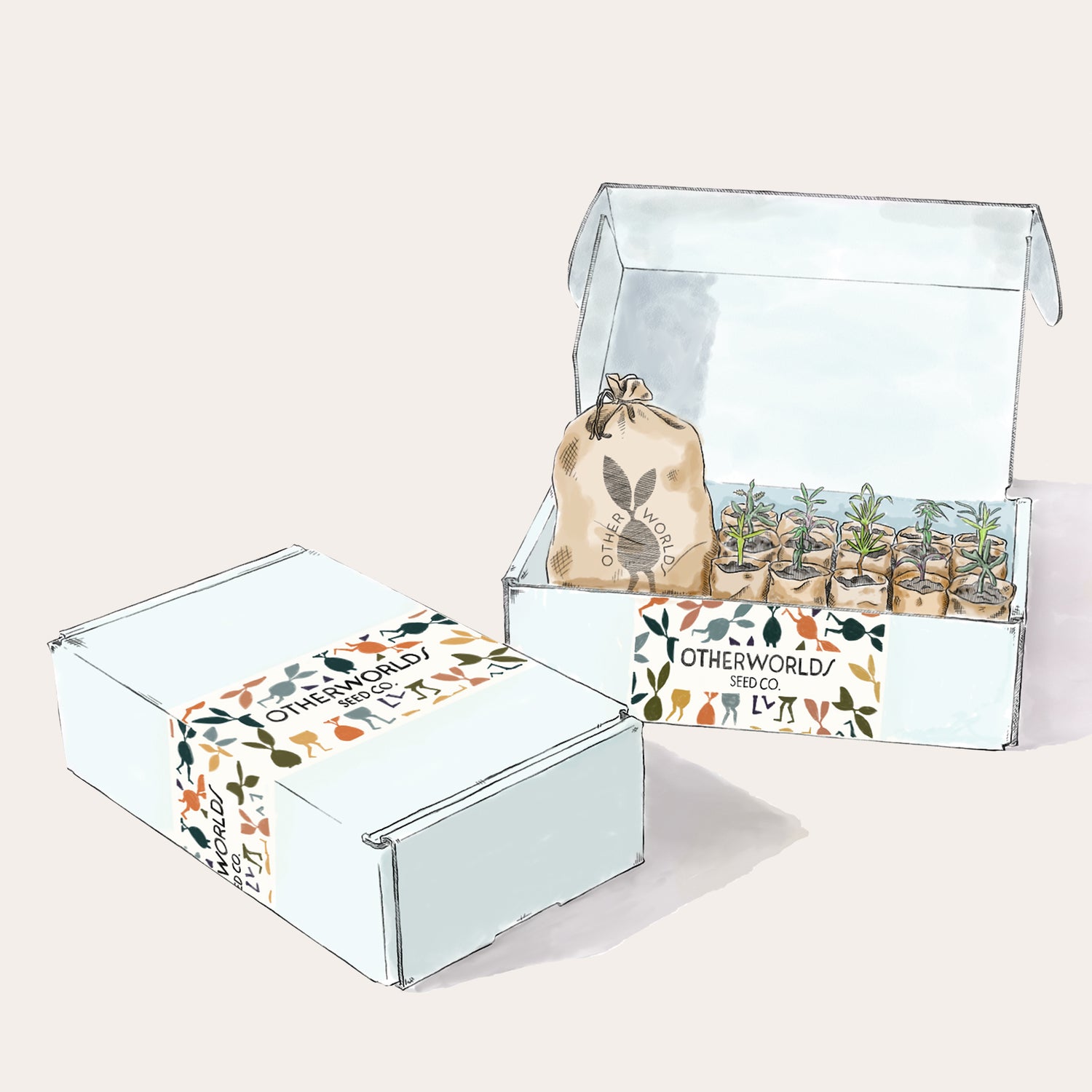 NATIVE LANDSCAPE IN A BOX
The Otherworlds Native Landscape in a Box includes 15 native starter plants and 1 pound of native seed. Boxes come with a planting map, care instructions, and watering schedules to help ensure your native habitat will thrive. 
SOLD OUT
PREPARING YOUR SPACE FOR NATIVE PLANTS
Spring is here! If you have ordered an Otherworlds Native Landscape in a Box, now is the time to start preparing your space for your new habitat. View our simple Site Preparation Guide below for information on how to get your space, whether that's turf, dirt, weeds, or in-between, ready to go.
WHAT CAN I USE AN OTHERWORLDS BOX FOR?
GARDEN BEDS

Otherworlds boxes can be used in garden beds in place of non-native species. Our boxes have vibrant flowers and grasses for a dense, beautiful landscape.

PLANTERS

Our boxes can be used for patio boxes and planters, so you can create pollinator-friendly gardens at any scale.

FULL LAWN CONVERSION

Otherworlds' goal is to encourage Denver residents to say farewell to their turf lawns. Our boxes are designed specifically for lawn conversion. Buy as many or as few boxes needed for your specific space—all boxes can cover up to 180 sq ft of space.
WHY TURF ALTERNATIVES ARE ESSENTIAL
Bluegrass based lawns, like those found in most yards and parks, are expensive to maintain, ecological dead zones and some of the heaviest water users in the country.
In fact, Denver Water estimates lawn irrigation accounts for 50 percent of single-family homes' total water use. Meaning watering our lawns uses almost a quarter of Denver's water (1). 
But turf lawns aren't just water heavy, they are also a significant contributor to our carbon emissions. According to the EPA, off-road gasoline-powered equipment, like lawn mowers and leaf blowers, emit approximately 242 million tons of pollutants annually, just as much as cars and homes (2).
Native habitats, or turf alternatives like those provided by Otherworlds boxes, are low-water, resilient landscapes that are not only suited to Colorado's current climate, but are a response to warmer weather and less rain.
This information was provided by the Pollinator Program at The Xerces Society for Invertebrate Conservation.
Bibref 1185 - Field Guide to Western Butterflies (Peterson Field Guides) (1999) Opler, P.A. and A.B. Wright
Bibref 946 - Gardening with Prairie Plants: How to Create Beautiful Native Landscapes (2002) Wasowski, Sally
Bibref 995 - Native Landscaping from El Paso to L.A. (2000) Wasowski, S. and A. Wasowski
(1)Beaty, Kevin. "Denverites Use up to 120 Million Gallons a Day to Water Their Lawns." Denverite. Denverite, May 7, 2019. https://denverite.com/2019/05/06/denverites-can-use-120-million-gallons-a-day-to-water-their-lawns/. 
(2)Ambroiggio, Mia. "Our Sustainable City – Lawnmowers Emit as Much Pollution as a Car." Press Herald, March 29, 2022. https://www.pressherald.com/2022/03/31/our-sustainable-city-lawnmowers-emit-as-much-pollution-as-a-car/. 
EPA. (n.d.). Ecoregions of North AmericaEP. EPA. Retrieved December 6, 2022, from https://www.epa.gov/eco-research/ecoregions-north-america